Faculty
Esther Gerster
Born 1957 in Switzerland. Studied art at the Goetheanistische Studienstätte in Vienna, Austria, worked on the ceiling painting of the Great Hall in the Goetheanum in Dornach, Switzerland. She was Executive Council and General Secretary of the Anthroposophical Society in Switzerland. Today she teaches painting at the Goetheanum Anthroposophical Studies, gives painting courses, exhibits her art and gives guided tours and visits to the Goetheanum.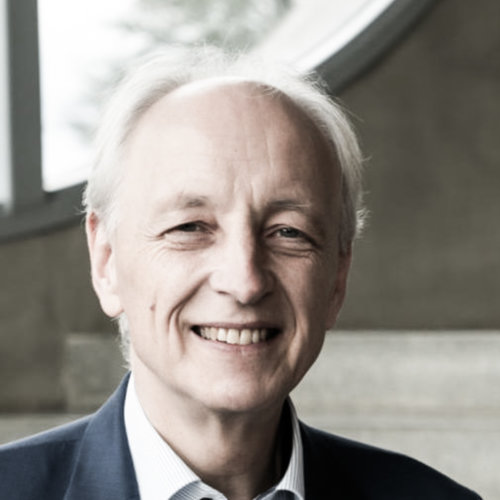 Matthias Girke
Born 1954 in Berlin, Germany. Studied medicine and is a specialist in internal medicine, palliative care, diabetology and anthroposophic medicine. He was the co-founder of the Havelhöhe Community Hospital in Berlin, Germany, in 1995. Since 2016 he has been head of the Medical Section at the Goetheanum, and since 2017 he has also been a member of the Executive Council of the Anthroposophical Society.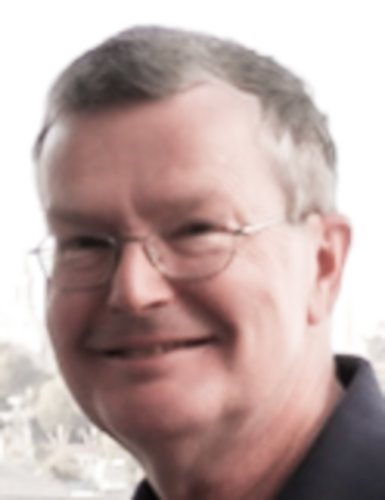 Herbert O. Hagens
Born 1946 in the USA. Studied German language and literature at Princeton University, USA. For 30 years he was a teacher of German and for 45 years he has been a lecturer in the Anthroposophical Society and at the Goetheanum with a focus on Rudolf Steiner's drama. He also works as a business manager in Princeton, New Jersey, USA.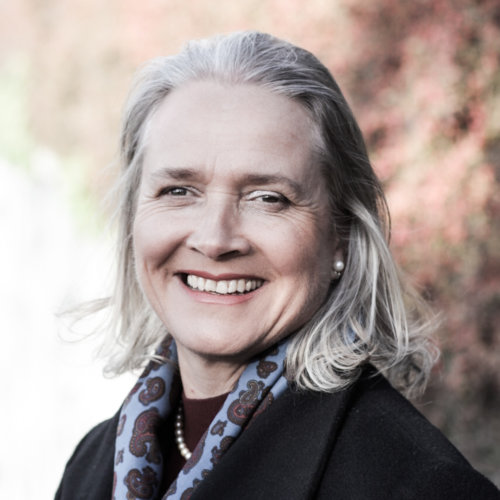 Dr. phil. Christiane Haid
Born 1965 in Germany. Studied German, history, art and education in Freiburg and Hamburg, Germany. Head of the Section for the Fine Arts and the Section for the Fine Sciences and program director of the publishing house at the Goetheanum in Dornach, Switzerland. She publishes her own texts on literary, cultural and anthroposophical themes.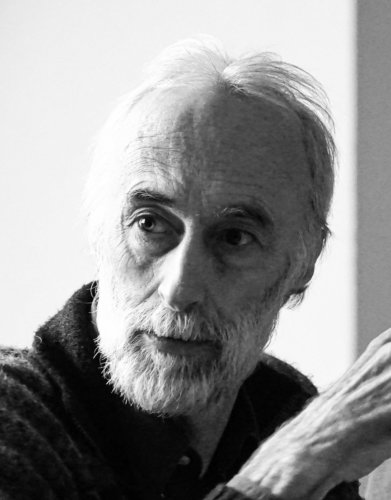 Jean-Michel Florin
Born 1961 in France. Studied agriculture and nature conservation as well as Goethean science at the Research Institute of the Natural Science Section at the Goetheanum in Dornach, Switzerland. Since 1988 he has been coordinator of the association "Mouvement de l'Agriculture Bio-Dynamique, F-Colmar"(www.bio-dynamie.org.), France, and since 2010 co-director of the Section for Agriculture at the Goetheanum in Dornach, Switzerland. Lively course and lecture activity.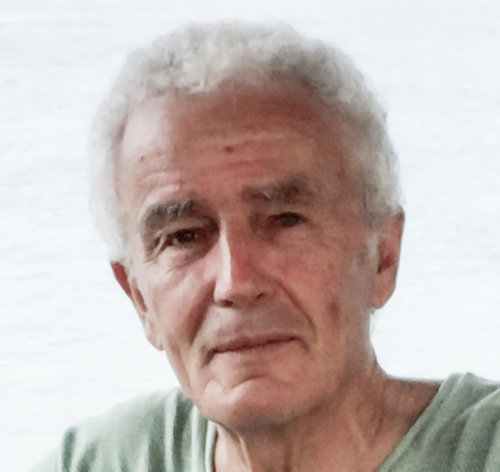 Rudolf Kaesbach
Born 1950 in Rio de Janeiro, Brazil. Studied architecture at the ETH Zurich, Switzerland, and sculpture with John Wilkes, England, as well as at the sculpture school at the Goetheanum in Dornach, Switzerland. He worked as a works teacher in Marburg, Germany, and then took over as head of sculpture education at Emerson College, Great Britain, from 1980 to 2018. He currently teaches courses in sculpture, land art and pedagogical sculpting worldwide.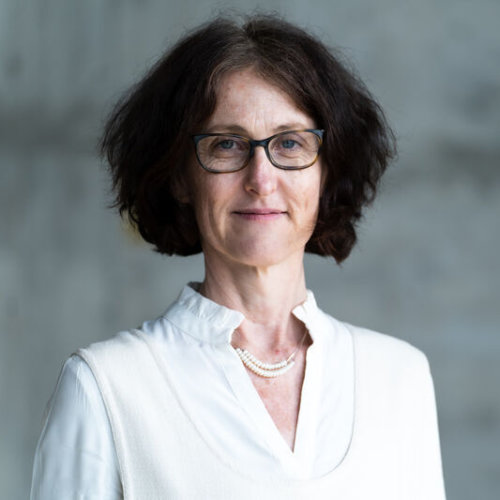 Constanza Kaliks
Born in 1967 in Chile, Constanza Kaliks grew up and lived mostly in Brazil. Constanza completed her studies of Mathematics in São Paulo, and went on to be mathematics teacher at the Escola Rudolf Steiner in São Paulo for 19 years. There she was also a teacher in the Waldorf Teacher training. Constanza has a Ph.D. in Education with a thesis on Nicolaus of Cuse. She is part of the board of the Goetheanum since 2015. Co-leader of the Pedagogical Section and the General Anthroposophical Section at the Goetheanum.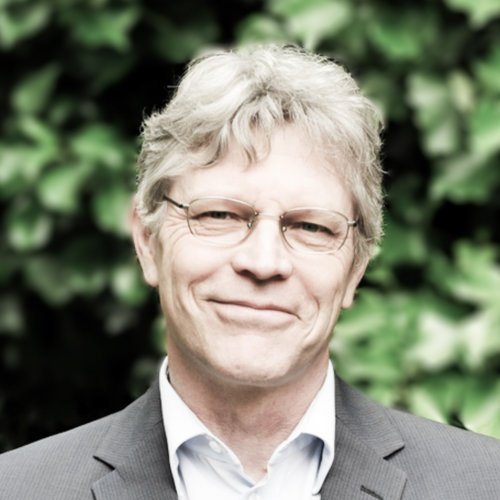 Florian Osswald
Born 1953 in Basel, Switzerland. Studied process engineering, is a curative teacher and teacher of mathematics and physics for the Rudolf Steiner School. He also works as a collegial consultant in various countries. Since the beginning of 2011 he has been leading the Pedagogical Section at the Goetheanum together with Claus-Peter Röh.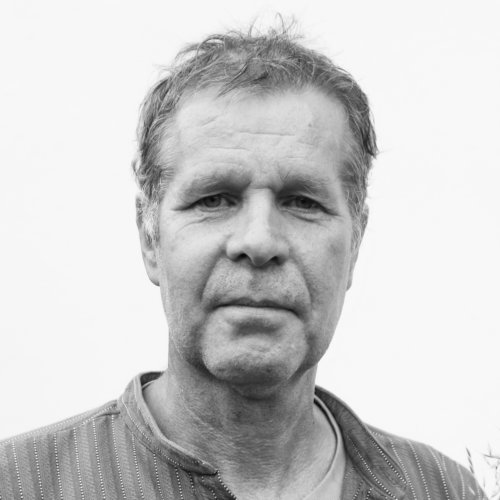 Benno Otter
Born in the Netherlands in 1959. Trained as a biodynamic gardener, followed by practical years in Ireland in a home for disabled adults. There he was responsible for the cultivation of vegetables. Since 1982 he has been working as a gardener in the nursery at the Goetheanum in Dornach, Switzerland. In 1985 he took over the management of the nursery.
Bodo von Plato
Born in Germany in 1958. Studied modern history, philosophy and Waldorf education. Teacher at a Steiner school in Paris. 1991-2003: Hardenberg Institute in Heidelberg. From 2001 to 2018: member of the Executive Board of the General Anthroposophical Society and the Executive Board of the School of Spiritual Science. Since 2019: Stiftung Kulturimpuls in Berlin, research and projects on contemporary symptoms.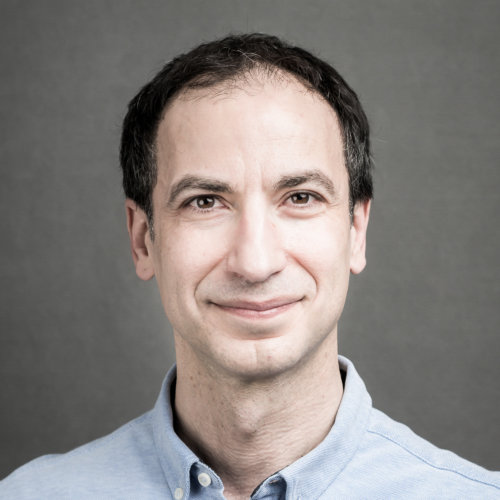 Michele Polito
MA in Eurythmy Therapy. Born 1975 in Germany. Trained as a social therapist. Eurythmy studies in England, then 14 years of stage work at the Eurythmeum Stuttgart, Germany and at the Goetheanum Stage Dornach, Switzerland. 2016 Eurythmy therapy studies. Eurythmy therapist at the anthroposophical Klinik Arlesheim. Eurythmy teacher at the HFHS Dornach and Klinik Arlesheim's medical training (Ärzteausbildung).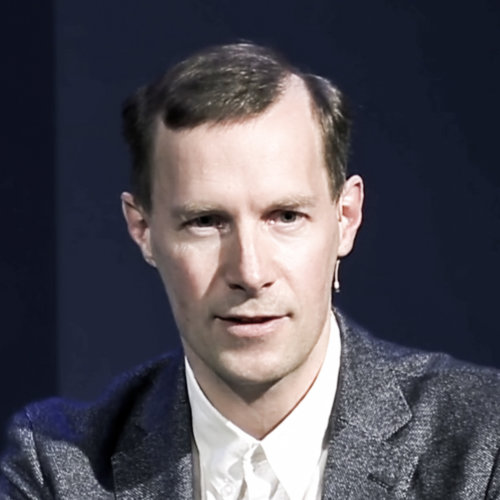 Matthias Rang
Born 1973 in Germany. Studied physics, 2007 research stay at the University of Washington in Seattle, USA. Since then he has been working as a Research Fellow in the Natural Science Section at the Goetheanum in Dornach, Switzerland. 2015 Doctorate at the Bergische Universität Wuppertal, Germany, and since 2020 responsible for the leadership of the Natural Science Section together with Johannes Wirz.
Philipp Reubke
Born in Stuttgart, studied philosophy and German language and literature, has worked as a Waldorf teacher in France since 1989, first as a German teacher at the Waldorf School in Colmar, since 1996 as a Waldorf kindergarten teacher, from 2011 to 2020 member of the coordination group of IASWECE (International Association for Steiner/Waldorf Early Childhood Education), member of the International Forum, since October 2020 Head of the Pedagogical Section.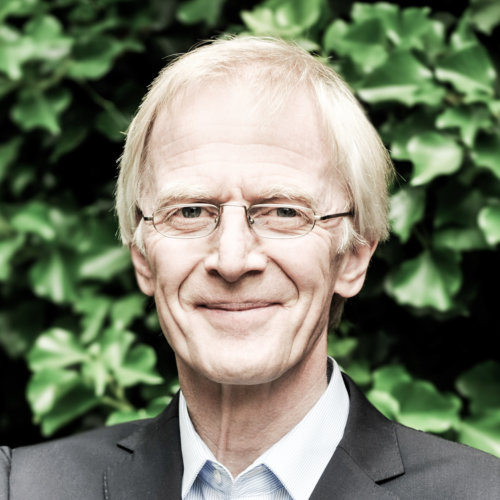 Claus-Peter Röh
Born 1955 in Silberstedt, Germany. Studied education, worked for many years as a class, music and religion teacher at the Freie Waldorfschule in Germany, and is currently a member of the initiative circle of the Pedagogical Section in Germany. Since the beginning of 2011 he has been leading the Pedagogical Section at the Goetheanum together with Florian Osswald.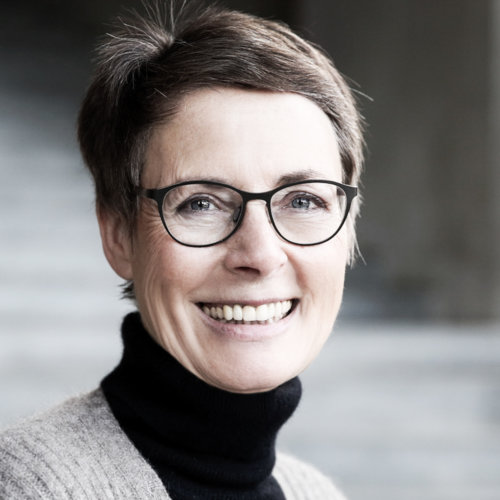 Dr. phil. Claudia Schlürmann
Born 1957 in Iserlohn, Germany. Studied social work and sculpture. For many years she was an art teacher in Überlingen, Germany and a lecturer at Emerson College, England. Her doctoral thesis concentrates on the inter-connection between materials and social processes. She works and lives as a free-lance artist in the lake Constance region, Germany (www.atelier-cds.de).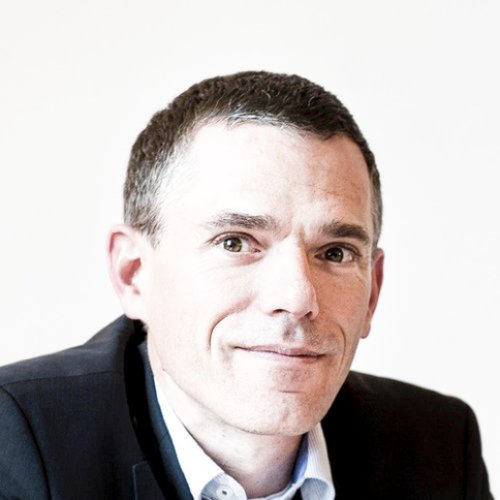 Robin Schmidt
Robin Schmidt studied philosophy and cultural history, then educational science. He works as an adult educator and philosopher as well as a researcher at the School of Education FHNW in Basel with a focus on teaching and learning in the digital transformation.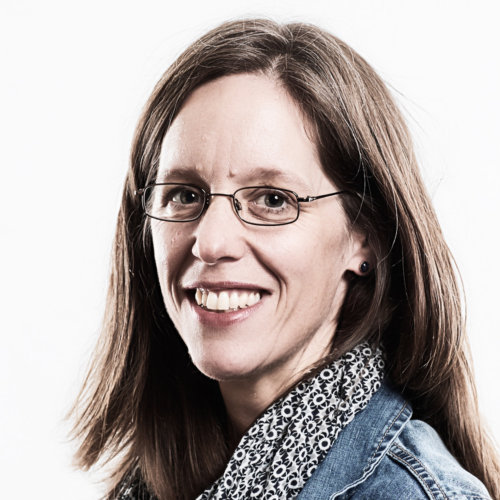 Franziska Schmidt von Nell
Born 1974 in Germany. Studied German, English and Psychology in Heidelberg, Germany from 1994 - 1996 and Language Design at the Dora Gutbrod School in Aesch, Switzerland from 1997 - 2001. From 2017 - 2019 postgraduate studies MAS Cranio Facial Kinetic Science in Basel, Switzerland. She works as speech designer and therapist.
Barbara Schnetzler
Born in Basel. Barbara Schnetzler is a freelance sculptor living in Basel and Mulhouse. She trained as a sculptor at the Sculpture School in Müllheim from 2002 to 2006, Diploma in St. Gallen. Regular exhibitions at home and abroad, her works are represented in various galleries, i.e. in the Würth Collection, various private collections and in public spaces. Curator of various exhibitions (including the Christmas exhibition 100 Nativities, Forum Würth Arlesheim; sculpture exhibition "Living Balance", Goetheanum). Since 2007 she has been an art mediator at the Forum Würth Arlesheim, lecturer at the pedagogical academy in Dornach and at the sculpture school Campo Altissimo in Pietrasanta. She regularly works for the peace organization "Ekta Parishad" in India. Since 2020 she represents sculpture and curated the exhibition activities at the Goetheanum until summer 2022. Leader of the art studios at the Goetheanum.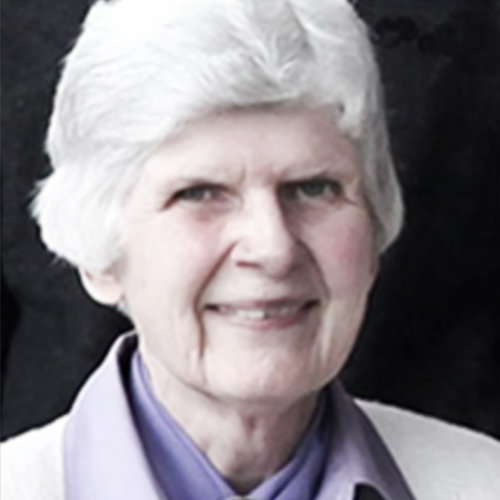 Virginia Sease
Born 1935 in Philadelphia, USA. Studied Music, art history and German literature and language. Ph.D. in German literature and Language 1969, University of Southern California, Assistant Professor, Occidental College, USA. 1984 - 2015 Executive Council, Goetheanum; 1991 - 2001 leader Section for Eurythmy, Speech and Music. 2001 founded Anthroposophical Studies in English at the Goetheanum. Author of anthroposophical and cultural publications.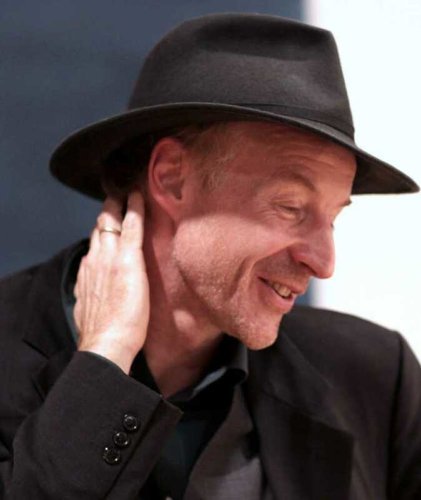 Peter Selg
Born in Stuttgart, Germany in 1963. 1986-1993 Study of medicine at the University of Witten/Herdecke, in Berlin and Zurich. Doctoral thesis: "Attempt to systematize Rudolf Steiner's human physiological ideas. An analysis of the entire lectures and written work (Witten/Herdecke 1995). From 1993 until 2000 Further training as a specialist in child and adolescent psychiatry and psychotherapy. Senior physician in the psychiatric department for adolescents and young adults at the Herdecke Community Hospital. From 2000-2002 Research associate at the Institute for Applied Epistemology and Medical Methodology (Freiburg).2002-2006 Head physician at the Ita Wegman Clinic Arlesheim (adolescent psychiatry and psychotherapy); since 2006 establishment and management of the Ita Wegman Institute for Basic Anthroposophical Research. Since 2007 professorship for medical anthropology and ethics at the Alanus University of Arts and Social Sciences; teaching in the Studium fundamentale and in the accompanying studies in anthroposophic medicine at the University/Witten-Herdecke. Since 2020, member of the Leadership of the General Anthroposophical Section of the School of Spiritual Science at the Goetheanum.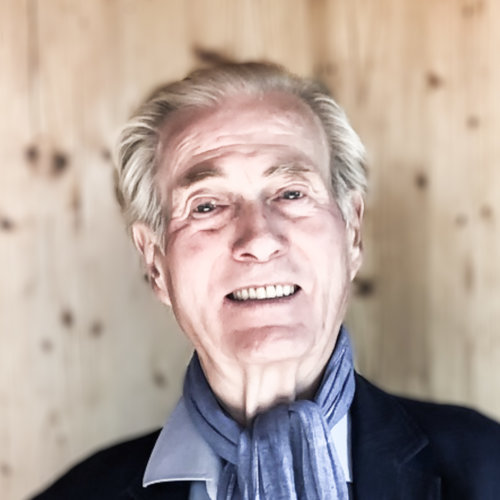 Thorwald Thiersch
Born 1938 in Germany. Studied chemistry, biology and geography in Göttingen and Munich, Germany. For 30 years he taught at the Rudolf Steiner School in Munich-Schwabing. In 1993 he was appointed to the Section for Fine Arts at the Goetheanum as a co-worker of Christian Hitsch in the decision to build a hall. Guide to ceiling painting in the Great Hall at the Goetheanum.